Shop & product Info
Learn more about the products and my webshop.
Shipping: All orders I get in. I will process myself and ship them on the same day. If ordered for 4 p.m, I will ship it that same day to the shipping parcel in this case : Post nl.
If you have any questions about shipping etc. Please contact me at any time!
And psssst.....There will always be something personal or extra with each order.
Logo design: Joey van Merode.
FB link -> https://www.facebook.com/profile.php?id=100013380400718
The face behind JD`S Beardoil: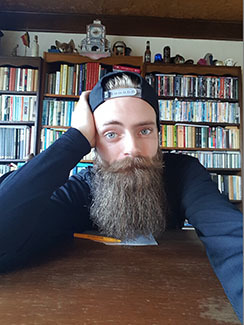 This is just a hobby for me so far! So nooo.... I`m not getting rich from this.. but hey?!?!?!?!.. A man can dream right? hahaha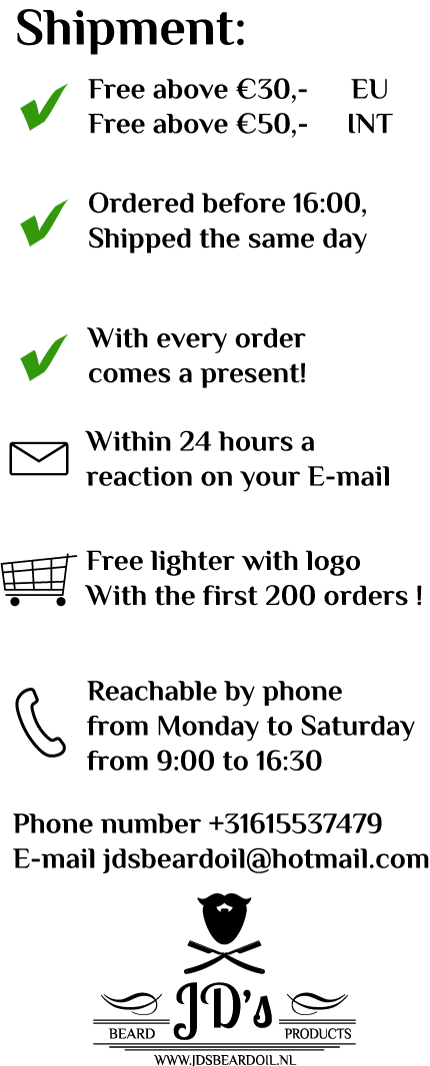 Shopping cart
No items in shopping cart.